Grow, Thrive and Succeed, With The
Most Respected Name

In FinTech Recruitment.
iopa Solutions is a global FinTech recruiter that uses its own industry knowledge and stats to help ambitious talent and firms grow together. Need to find the right candidate fast, or plan a big career move? We can help.
Our simple, streamlined process and unbeatable industry knowledge make us undisputed leaders in FinTech recruitment, and the chosen partner for many leading firms.
Global Fintech Recruitment Done Right
With over 15 years of industry experience and an unbeatable track record of successful placements, iopa Solutions has become the chosen partner for many leading FinTech firms in the UK, US and across the globe.
Our FinTech recruiters are the best in their field and work across a variety of specialisms, placing sales, marketing, professional services, technology and senior leadership professionals in long term roles at some of the world's most exciting companies.
If you need to recruit or move jobs as soon as possible, iopa Solutions is your ideal recruitment partner. We're fast, discreet and flexible, working with complex briefs to short deadlines, and providing a personal approach every time.
iopa Solutions began in 2007 as the first dedicated recruitment company focussed exclusively on recruitment in the FinTech industry. Our founders had realised that, at the time, no agency was dedicated to the FinTech space, and this needed to change.
As a team, we were always fascinated by evolving technology and how it integrates with traditional sectors to create something innovative and efficient. Other agencies however, were not recognising the potential of this movement, and were skirting around the edges of the FinTech revolution. So, we made the bold decision to focus solely on serving this emerging sector – and we haven't looked back since.
As the first movers, we were able to effectively build specific, trusting and long-lasting relationships with experienced FinTech professionals in the marketplace – and we believe this is what truly sets us apart from our impersonators. In addition, we decided to take the time to meet all of our candidates face to face, giving them the opportunity to discuss current events in the marketplace, upcoming technology trends, competitor activity and even workplace culture. These interactions, repeated over 15 years, have enabled us to not only build up a thorough understanding of the industry on the 'ground level', but through personal relationships, cement a level of trust and credibility that cannot be replicated elsewhere.
At iopa Solutions, we pride ourselves on our ability to build lasting relationships with our candidates, many of whom have since gone on to become our clients.
Our FinTech Recruitment Solution is:
Our priority is your growth and we're always looking for ways to help you succeed.
We're always on your side, and happy to fly under the radar when you need us to.
We work results first, reward later. No large up-front payments to worry about.
Our clients rely on us to deliver amazing results every time, in tight time frames.
No matter how specific your brief, or how niche your dream FinTech job, iopa Solutions will match you with the ideal company or candidate in less time, with less hassle.
Our FinTech Recruitment Services
FINDING THE RIGHT CANDIDATES FOR YOUR FINTECH FIRM
iopa Solutions has worked with more than 500 leading FinTech firms to successfully place candidates. It's safe to say we're the undisputed leaders in matching top FinTech talent and firms.
Placing Fintech Job Seekers In Their Dream Positions
We never fail to satisfy candidates looking for work in FinTech. Our experience, knowledge and innovative approach is all you'll need to land your dream job at that aspirational company you love.
FinTech Recruitment Specialisms
A Pioneering Recruitment Partner For The World's Most Innovative Industry
The FinTech industry is constantly changing and evolving. At iopa Solutions, we've learned to embrace its dynamic nature.
Our specialist recruiters possess a deep understanding of the unique challenges FinTech firms and candidates face on a daily basis.
We keep our finger on the industry's pulse, and are constantly seeking growth opportunities for our clients and candidates.
No other FinTech recruitment firm possesses our innovative, dynamic approach to candidate sourcing and placement – we use our natural curiosity and unbeatable industry knowledge to fast track and simplify recruitment on your behalf.
Our Fintech recruitment specialists will help you:
Access the world's best Fintech talent                                                               

Save an average of 19% on basic salary

Speed up the hiring process by up to 50%
"Without question partnering with iopa Solutions has been a key part of our growth and success, helping us to hire the right people and scale rapidly."
CEO, Series A RegTech Start-Up
"iopa Solutions has been our recruitment partner of choice when hiring for talent globally. Their professionalism, and ability to deliver high quality candidates quickly is second to none."
CEO, Fortune 500 Banking Software Company
"We have worked with over 300 different recruitment companies in the past five years alone, however Jas and his team at iopa Solutions are undoubtably the best. They know how to fill those difficult to fill requirements and I have always relied on them to help me build my team effectively."
Global Head Sales, Top 3 Market Data Vendor
"We have hired over 50 people through iopa Solutions over the past 10 years and most of them are still with our business – we can rely on the team at iopa not just to find hard-to-find talent but also people who fit into the culture of our company and are with us for the long term"
Global Head HR, FX Trading Company
"What differentiates iopa Solutions is the effort and professionalism they show to work alongside our business – we have an internal recruitment function that fills the majority of our roles, however we can rely on iopa to help us fill vacancies that we need urgent help with, without worrying about them going around our process."
Global Head Talent Acquisition, SaaS Company
"iopa Solutions has always helped us hire the best people across our portfolio of businesses – I would recommend them highly to any PE firm looking to hit their growth objectives."
Partner, Global FinTech Private Equity Company
"The crypto space is a relatively new space, so hiring the right people wasn't obvious for us. After struggling with other agencies, working with the iopa Solutions team was a unique experience as they coached us through the various options, helped us hire really hard-to-find talent and ultimately took us from a start-up to over 200 people in a just a few years."
COO/Co-founder, Top 3 Cryptocurrency Exchange

Why Choose iopa Solutions?
We have been specialising in FinTech recruitment for over 15 years
We specialise in placing candidates across a wide variety of FinTech jobs, from sales and marketing to technology and risk assessment, with fantastic success rates across them all
We're forward-thinking and always up-to-date with industry news and changes
We believe in establishing successful long-term relationships with clients and candidates
We work with you, not for you, as a trusted expert and partner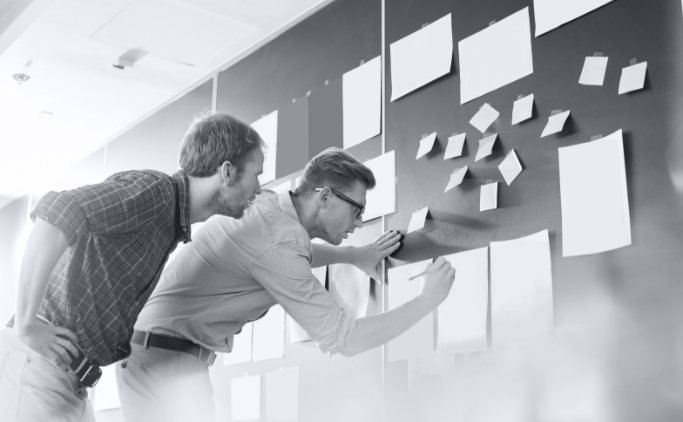 What is the best recruitment strategy to use during a FinTech acquisition or merger? In this post, our team provides you with some expert advice and insight to help you recruit during uncertain times.
read more
The Stats Speak For Themselves...
150
candidates placed in the last 12 months
6.5
years
average time placed candidates remain with clients
What Does a Specialist FinTech Recruiter Like iopa Solutions Do?
The FinTech (financial technology) sector is brimming with talent and top firms looking to hire that talent. At iopa Solutions, we specialise in matching top execs with leading companies, for successful long term partnerships. Our job as a specialist FinTech recruiter is to take your brief, and then make it happen. We partner with the world's most innovative FinTech workplaces to find and secure the world's most exceptional talent, using a unique, streamlined process that eliminates fuss and hassle.
What Are The Main FinTech Job Specialisms?
FinTech jobs fall into a range of specialisms focused on financial technology. There are FinTech sales jobs, marketing roles, risk, IT, professional services, finance and admin, compliance and regulatory positions, as well as top level Director and C-Suite placements. iopa Solutions is well versed in placing candidates across all of these specialisms, for a wide range of global FinTech firms. No matter which local market you're focusing on, or what niche skills you require, we can provide your ideal hiring solution or place you in your dream job. You can find out more about our specialisms here.
Is iopa Solutions For FinTech Firms And Job Seekers Only?
We specialise in matching quality candidates to specific FinTech firms, but the FinTech sector is vast and plenty of opportunities are always available. Whether you're looking to recruit or looking for a job, our solutions are sure to impress. We're fast, discreet and flexible – no matter the complexity of your brief or how specific your role requirements, we're non-stop focused until you're happy.